That title. It's correct. I am not doing a switch-and-bait on you. But let's get a bit of a background before we turn to the main event.
After College
After college I worked a few years at Firestone Tire Company in Pekin in various capacitites with the last one as Credit Manager. I decided to leave the company after they wanted to slate me for store manager training. I went to substitute teaching while working on a few requirements including student teaching. I completed those and was ready to teach.
I heard about and applied for a 6th grade teaching position at Balyki that included coaching. Why not? I applied and got an interview. I had never heard of a full school board interview but that is what I had. Most of the questions were led by Donald Conklin and things went smoothly. I thought, and rightfully it turned out so, he was in my corner.
Teaching and Coaching
I was out working for Country Companies (that's a stroy coming) doing hail adjustment when Linda got the call I was hired and would get an extra $500 for coaching. We were pumped! We talked about how it work for both of us teaching and the things involved. Then it dawned on me the extra $500 for coaching. What was I coaching? I called them and asked that question and they answered it with "all of them". There it was I was coaching Junior High baseball, basketball and track(without a track).
Year One
The first year went well. I loved teaching and the people I was working with. I had a cozy huge room upstairs with one other classroom and the office. Jim Doolan had the other room and he was the varsity basketball coach so we talked sports. At the conclusion of the season they told me I was a good teacher but they weren't thrilled with my coaching and were going to find a coaching replacement for me. I had heard rumors that Eric Sarff, a local boy hero, would be available the following year. I didn't mind as I was umpiring and refereeing now and also working 25 games as an analyst on WDUK radio station.
Tornado Rips School
One week after the first school ended a tornado came through and knocked the school building into disarray. It was totaled. Year two was interesting as we had portable classrooms that were rented from the State of Illinois. I was teaching in a small classroom that was independent of itself with a bathroom. It was kind of fun as you were basically on your own and you had a good view if anyone was coming to your room. The coaching was interesting as they hired a guy from the northern part of the state with no sports background. None. That became evident when he lined the diamond for his first home game. He lined from home-to-first-to-second-to-third-to-home. He was clueless but it wasn't my concern. I went to umpiring and refereeing( that's another story) and liked it.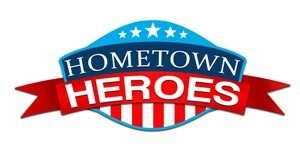 The next year came and lo and behold Eric Sarff was hired to teach and coach (color me not shocked). They moved my classroom to another area and now Eric and I shared rooms next to each other with a bathroom and a hallway connecting the front and a door in the back. We had a good year and it was a fun year. He taught a couple of the subjects and I taught a few and the kids changed classrooms for them. We each had a PE class and the administration didn't bother us. That was nice.
Kilbourne Condom
One day, for some reason I needed to get some from the back of Eric's classroom. I told you there was an adjoining backdoor as I went through the door I surprised a young man. He quickly put something from his hand into his pocket with a guilty look. Of course, I confronted him and he kept refusing. I took him to the front of the room and Eric and I took him into the hallway in front and grilled him with questions. Finally, he took something out of his pocket and opened it. It was a condom. He said, " I was walking to school this morning and found it. I don't even know what it is." We looked at each other and kept our professional decorum and then I heard Eric say, " What did you just say?"
The kid recounts the same mantra and looked innocently at us. Now remember early in the story I told you Eric was the local hometown hero? I almost choked on the next words out of Eric's mouth as he sternly looked at the kid and said, "how in the Hell can you live in Kilbourne and not know what that is?" The kid said nothing and we sent him back to class.
Our professional decorum went away as he left the hallway.
Look for Kilbourne Part 2 in a month or so.