"BOYS OF SUMMER" SERIES
Harry Staley

   Henry Eli Staley was born on November 3, 1866 in Jacksonville, Illinois and went on to lay baseball from 1888-1895 for four different teams. As a pitcher he was 136-119 with a 3.80 ERA along with 746 strikeouts. On June 1, 1893, Staley had nine runs batted in off his bat, a record for most RBIs in a game by a pitcher that stood for over 70 years until equalled by Atlanta Braves pitcher Tony Cloninger in 1966.
He died on January 12, 1910 in Battle Creek, Michigan.
Jim Hackett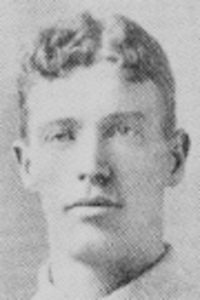 James Joseph Hackett was born in Jacksonville, Illinois on October 1, 1877 and had the nickname "Sunny Jim", He made his major league debut on September 14, 1902 with the St. Louis Cardinals. In 1902, he was primarily a pitcher, appearing in 4 games with an 0–3 record at that position. In 1903, he was primarily a first baseman, batting .228, while still appearing in seven games on the mound and going 1–3. His last game came on September 27, 1903. He died on March 28, 1961 in Douglas, Michigan.