Here is my on-going series on Illinois Born major league baseball players.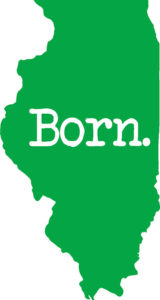 Ken Jungels

Born Kenneth Peter Jungels (June 23, 1916 – September 9, 1975) in Aurora, Illinois. He became a Major League Baseball pitcher who played for five seasons. He played for the Cleveland Indians from 1937 to 1938 and 1940 to 1941 and the Pittsburgh Pirates in 1942. He made his debut with the Cleveland Indians and went 0-for-4 on September 15, 1937.. He last played on June 7, 1942 in a Pirates uniform. His career record was 1-0 with a 6.80 ERA and struck out 21 batters. His nickname was "Curly".
Henry Keupper

Henry John Keupper (July 24, 1887 in Staunton, Illinois – August 14, 1960 in Marion, Illinois), was a professional baseball player who played pitcher in the Major Leagues in 1914. He would play for the St. Louis Terriers. He was 8-20 in his career which was just one season with a 4.27 ERA.
George Vukovich

George Stephen Vukovich (June 24, 1956) is a former right fielder in Major League Baseball who played for the Philadelphia Phillies and Cleveland Indians in all or part of six seasons from 1980–1985. Listed at 6′ 0″ , 198 lb.), Vukovich batted left handed and threw right handed. He was born in Chicago.
Vukovich attended college at Southern Illinois University, where he was a member of Phi Sigma Kappa fraternity. The Phillies selected him in the fourth round of the 1977 MLB draft out of SIU.
Vukovich made his major league debut with the Phillies in 1980, appearing as a pinch hitter in a game against the Montreal Expos. He received a World Series ring in his rookie season, even though he did not play in the Series.
In December 1982, Vukovich was sent along with Jay Baller, Julio Franco, Manny Trillo and Jerry Willard to the Indians in the same transaction that brought Von Hayes to Philadelphia. Afterwards, he played two seasons in Japan for the Seibu Lions from 1986 to 1987.
In between, Vukovich played winter ball with the Águilas del Zulia of the Venezuelan League during three seasons spanning 1979–1982.