Continuing my series on Illinois born major league players.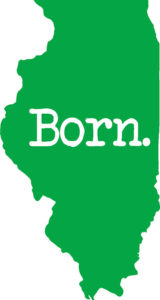 Roy Hawes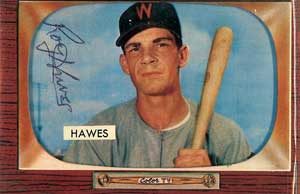 Roy Lee Hawes was born July 5, 1926 in Shiloh, Illinois. He was a first baseman in Major League Baseball, who played in three games for the Washington Senators in 1951. He had six at bats with one hit in three games. He is currently the 78th oldest living former major league player as of this writing.
Jeff Innis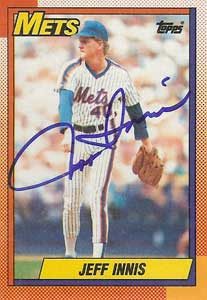 Jeffrey David Innis was born July 5, 1962 in Decatur, Illinois and attended the University of Illinois and received a psychology degree. He  is a former pitcher in Major League Baseball who played his entire career for the New York Mets from 1987 through 1993. He batted and threw right-handed.He  threw two different breaking balls with a deceptive movement that disconcerted opposite hitters. A workhorse out of the New York Mets bullpen, Innis led the team in games pitched from 1991–93, averaging 84 innings per season. In 1991, he became the only pitcher in major league history to appear in at least 60 games without recording a win or a save. He broke the streak recording a win in relief on the 1992 Opening Day as he set a team record with 76 pitching appearances that season. His nickname was "I-Man".
In a seven-season career, Innis posted a 10-20 record with a 3.05 ERA in 288 games.
Ward Miller  
Ward Taylor Miller was born July 4, 1884 in Mount Carroll, Illinois and became a professional baseball player who played outfielder in the Major Leagues from 1909-1917. He played for the Pittsburgh Pirates, Chicago Cubs, Cincinnati Reds, St. Louis Terriers, and St. Louis Browns.
Miller, a graduate of Northern Illinois University, made his major league debut on April 14, 1909.He played 15 games for the Pittsburgh Pirates during their pennant-winning 1909 season and had a batting average of .143 before he was traded to the Cincinnati Reds along with cash for Kid Durbin. In 43 games with the Reds during the 1909 Cincinnati Reds season, he hit .310 and had nine stolen bases. In his career, he had a .278 batting average with 623 hitw and 123 stolen bases.
Ken Sears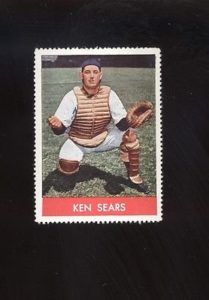 Kenneth Eugene Sears was born on July 6, 1917 in Streator, Illinois and went on to play college baseball at the University of Alabama. was an American professional baseball catcher who played in Major League Baseball (MLB) during the 1943 and 1946 seasons with his debut on May 2, 1943.  He played with the New York Yankees and the St. Louis Browns. He had a .282 career batting average in 67 career games and batted left and threw right-handed. He played college baseball at the University of Alabama.
For previous articles click HERE.