Continuing with major league players that were born in Illinois. Please take time to look back and some of the other profiles written. 
Irv Medlinger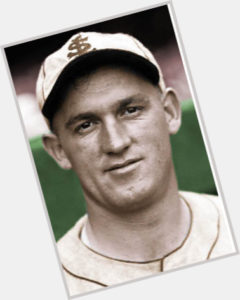 Born Irving John Medlinger on June 18, 1927 in Chicago, Illnois. He was a left-handed pitcher that made his debut on April 20, 1949 for the St. Louis Browns. In that debut (BOXSCORE) he came in to pitch the 8th inning against the Cleveland Indians and got them in order without any issues. The 9th inning was a different story as he issued a walk, fanned the next batter, allowed a double, fanned the next one and allowed a single before they removed him from the game. His stat line is 1.2IP/3H/3ER/1BB/2K. For his career he had a 13.83 ERA with 9 strikeouts in 13.2 innings on the mound. He played his final game on September 28, 1951. He died at age 48 in a small plane crash as the engine failed on a Piper PA-24 Comanche near Wheeling, Illinois on September 3, 1975.
Newt Halliday
Newton Shurz Halliday was born on June 18, 1896 in Chicago, Illinois. "Newt" has very little record of his baseball activities, however, we know he made his debut on August 19, 1916 with the Pittsburgh Pirates and it was the ONLY game he played in. HE took one at bat and struck out and he had three putouts as a first baseman. Records show he didn't play in the minor leagues. He joined the Navy after the start of World War I and was stationed at Great Lakes Naval Training School and it was there he came down with tuberculosis and died at Great Lakes, Illinois on April 6, 1918 at the age of 21. Halliday was one of eight Major League Baseball players known either to have been killed or died from illness while serving in the armed forces during World War I. The others were Alex Burr' Harry Chapman, Larry Chappell' Harry Glenn, Eddie Grant' Ralph Sharman and Bun Troy.