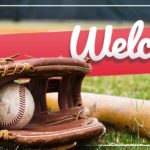 It is less than a week before the collegiate baseball has opening day. February 16th all over the country teams will flock to warm climates to play some baseball and begin their trek to the College Baseball World Series. I will be watching three area this season as I cover the Top 15, the Big Ten and Missouri Valley teams with an occasional "other" comment and coverage.  I can't vow to be doing this everyday but hope to be rather consistent with my information. I hope you find this interesting and will join me for the season. Feel free to comment and give opinions throughout the year.
Monday will be Top 25 talk.
Tuesday we look into the Big Ten
Wednesday the Missouri Valley gets our attention.
Thursday we seek out the Top 25 college players in the nation.
Friday we have game match-ups.
Saturday-Sunday will be scoreboard and box scores
Here is the preseason Top 25 with their preseason rank followed by 2017 record and final 2017 rank.
1. Florida | 52-19 | 1

2. Oregon State | 56-6 | 3

3. Florida State | 46-23 | 6

4. Arkansas | 45-19 | 19

5. Texas Tech | 45-17 | 12

6. UNC | 49-14 | 11

7. TCU | 50-18 | 3

8. Kentucky | 43-23 | 9

9. Stanford | 42-16 | 15

10. Texas A&M | 41-23 | 10

11. Cal State Fullerton | 39-24 | 7

12. Clemson | 42-21 | 23

13. UCLA | 30-27 | NR

14. Texas | 39-24 | 24

15. Virginia | 43-16 | 12

16. Mississippi | 32-25 | NR

17. LSU | 52-20 | 2

18. Vanderbilt | 36-25 | 18

19. Louisville | 53-12 | 5

20. Indiana | 34-24 | NR

21. Southern Miss | 50-16 | 16

22. UCF | 40-22 | NR

23. Mississippi State | 40-27 | 14

24. South Alabama | 40-21 | NR

25. St. John's | 42-13 | NR